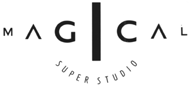 Magical Super Studio (Multi-purpose acoustic studio)
Space Identity System in 1993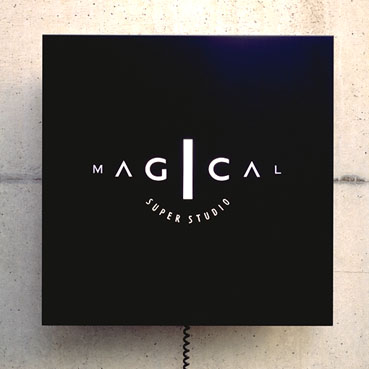 About Space Identity Systems
The "Space Identity Systems" that I aim to establish take for granted as the bare minimum the total direction and creation of corporate/organizational identities and VIs for athletic facilities, resorts, hotels, and others. This include the process from the basic design creation, color/sign pranning, ID and graphics creation, up to the implementation of applications, such as advertisements. They also take for granted the maximum possible understanding of the needs and taste preferences of the clients that use them and the end-users that come in contact with them.
The visual expressions of applications need to be emphasized in addition to basic design and creation of guidelines for the entire system to develop properly and for the works to function along the concepts. The symbol marks and logotypes that become the core must concentrate the idea represented as a basic requirement while being visually pleasant, original and simple at the same time.
The cross section of all design is thougnt to be a fusion of the fundamental and application. I myself am very interested in the thing created from whithin individual character that places unrelenting attention on detail while they provide elaborate images while hinting as the relationship of information and human deings in the coming era.
Kiyoshi Shimizu
---
Welcome - Kiyoshi Shimizu Biography - Tri Compagny - Tri Compagny (continued) - Kanto - Mog - Maruko - Viva Sport Club - Kosei Printing - Katsura Kogei - Design Pivot - Rey Audio - Magical Super Studio - About Space Identity Systems