Point de Vue
Where is the Eiger? The Fujiyama? What is the name of this mountain? Can we see the Matterhorn?

From your location or anywhere in the world Point de Vue synthesizes the landscape and allows you to identify the summits around, as far as 200 km away.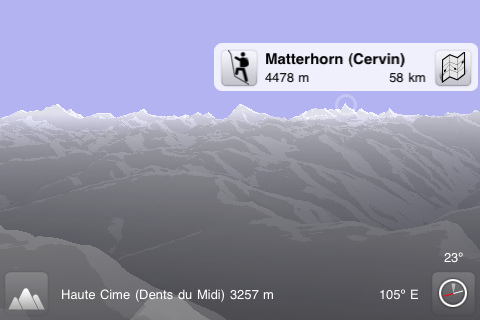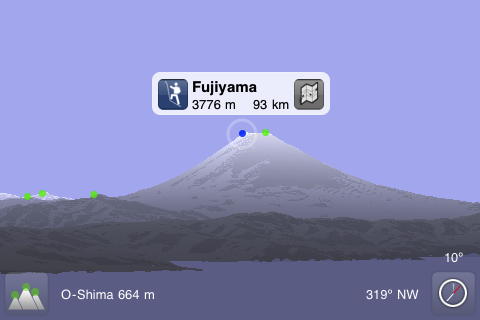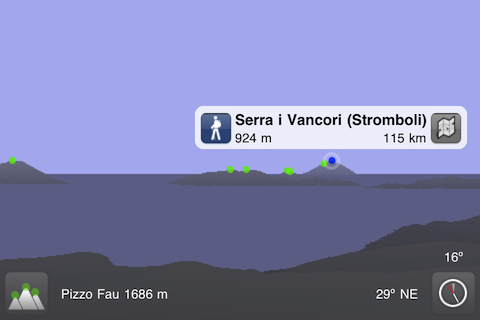 Download maps for any location in the world
View the landscape from your location
View the landscape from any summit, locality, or point on the map
Choose your field of view, panoramic or zoomed on a peak
Set your location, with or without GPS
Set your heading, with or without compass
Display all visible summits
Change the relief and shadows with time
Search summits and sort them by elevation or distance
Works offline and online
No need to hold your phone up in the air in front of the mountain you try to identify. Better than "augmented reality", Point de Vue's synthesized reality also shows mountains far in the mist, still works in fog or bad weather, and even from your couch.